A Study Expedition to Dvin, Armenia. March-April 2023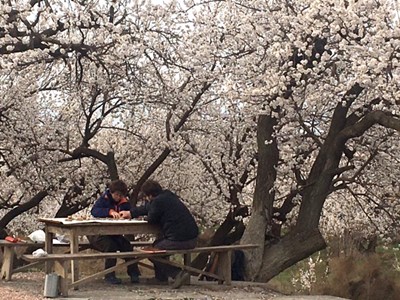 During the last two weeks of March 2023, ArmEn team members Elisa Pruno (researcher), Leonardo Squilloni and Francesca Cheli (PhD students), traveled to Dvin to work on the finds collected during the second Armenian-Italian joint expedition of October 2023.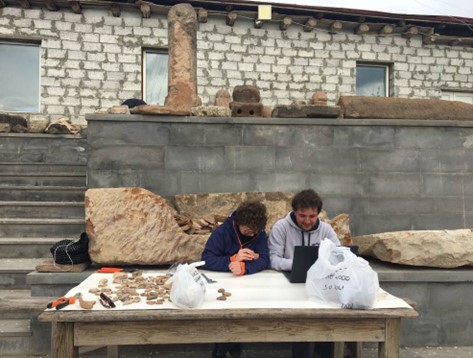 The study focused on some pottery assemblages excavated in the "South Tower" area of Dvin. We focused especially on the type of evidence they provide on archaeological deposit layers, as well as on outlining the stages of occupation and use of this part of the city. Finds coming from the so-called "Market" area were likewise analysed.
The mission aimed to start a detailed inventory of the finds. In particular, a total of 1313 pottery fragments were catalogued and an analytical description of their technological features, shapes, and decorations was carried out. Quantification of the "individual minimum number" was a fundamental step in the process. Having achieved this, our research will allow to make hypotheses on pottery sets typical or prevalent in different periods. Furthermore, metal and glass objects were counted and described as well.
Diagnostic sherds and glazed fragments have been documented with high-resolution photos, while some samples of paste have been photographed using a portable microscope.
Finally, a photogrammetric survey of 150 pottery fragments (rims, handles and bottoms) was performed and measurable 3d models will be developed in the following months.